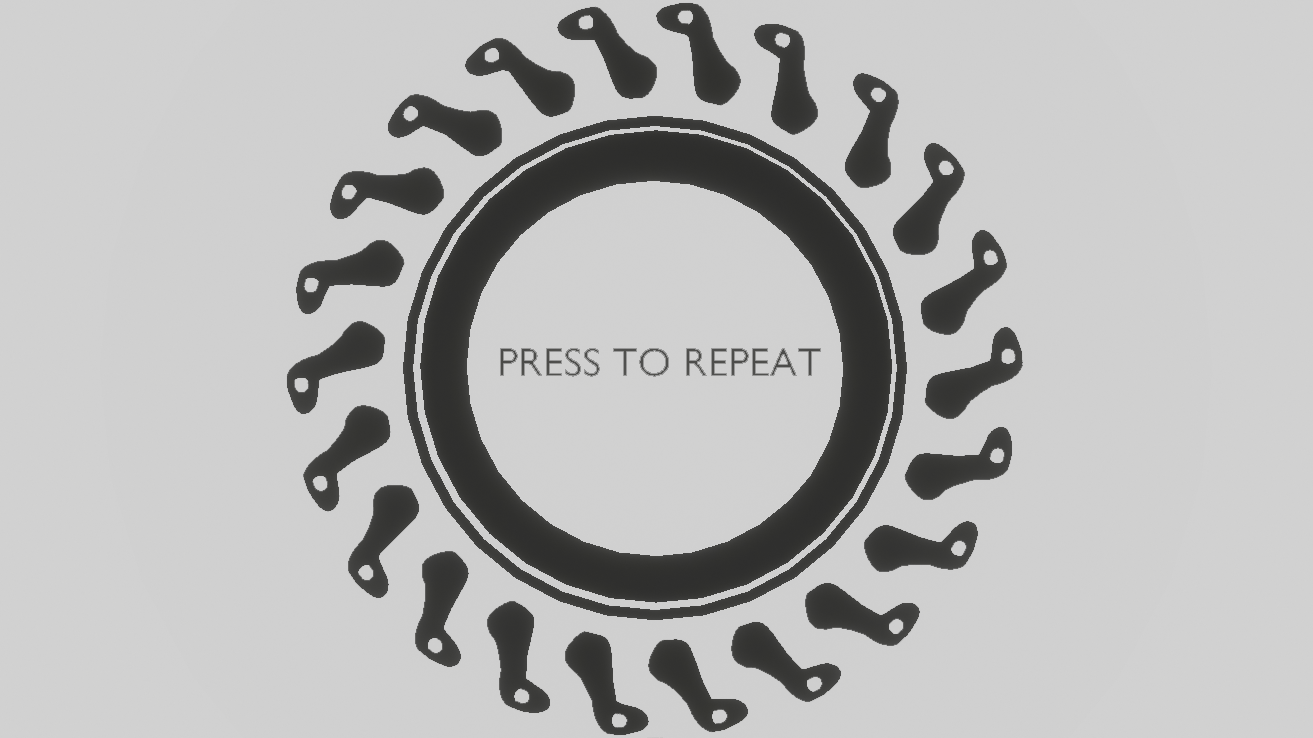 PRESS TO REPEAT
A downloadable game for Windows
What is Press to Repeat?
Press to Repeat is a one person interactive visual experience where you advance in a gradually changing 3D environnement with a foot controller. The experience starts with a slow moving world where you can only do one action: open a floor plan to allow cubes to fall. Just as you are about to give up, the environnement starts to become more complex. As the experience evolves, your actions start merging with the virtual surroundings, making the interaction more challenging.
A project about Daydreaming
This project is based on research about Daydreaming. Daydreaming is a state of the mind that immerses the daydreamer into fictional scenarios. Daydreamers achieve this state by repeating daily tasks that do not ask too much of their attention. The daydreams are replayed over and over as the time passes by (sometimes even for years) by the daydreamer. They often put themselves into these states to experience situations that are unlikely to happen.
Will your attention follow?

Install instructions
How to install it
1. Unzip PRESS TO REPEAT file
2. Open as an administrator PRESS TO REPEAT.blend.exe
How to play?

The interaction is quite simple. You have to press the number "5" in your numpad to open the bottom planes in the screen to allow the object to fall.
IMPORTANT
Some bugs will occurs the 1st time you launch the game. To make it work, close the game and reopen it again.
- The game last under 4 minutes
- Playing with headsets is recommended
- If you hear no sound in the menu, turn off and on the sound.
- Enjoy!